Blackburn with Darwen Children's Literature Festival 2023
Darwen Library 3rd & 7th October
Blackburn Library 4th- 8th October 
This will be the 5th festival that we have held in Blackburn with Darwen. The festival will run in Libraries Week, from 2nd-8th October. This year spans five libraries. Blackburn Central, the beautiful  Darwen Carnegie Library. Cherry Tree Library, Mill Hill and Roman Road. 
Children's Literature Festivals was the idea of Blackburn born author Christina Gabbitas. There are over 350 literature festivals in the UK, with less than 10% solely centred on children. With falling literacy levels and England being ranked bottom of the table in the developed world for literacy amongst 16-19 year olds in a 2016 report , Christina thinks we should be concentrating on children in early years and primary to instil interest and a love of books.
Blackburn Children's Literature Festival is set to encourage children from all cultures , backgrounds, and abilities, to read and write.
We believe that reading is not just fantastic educationally, but socially and emotionally too.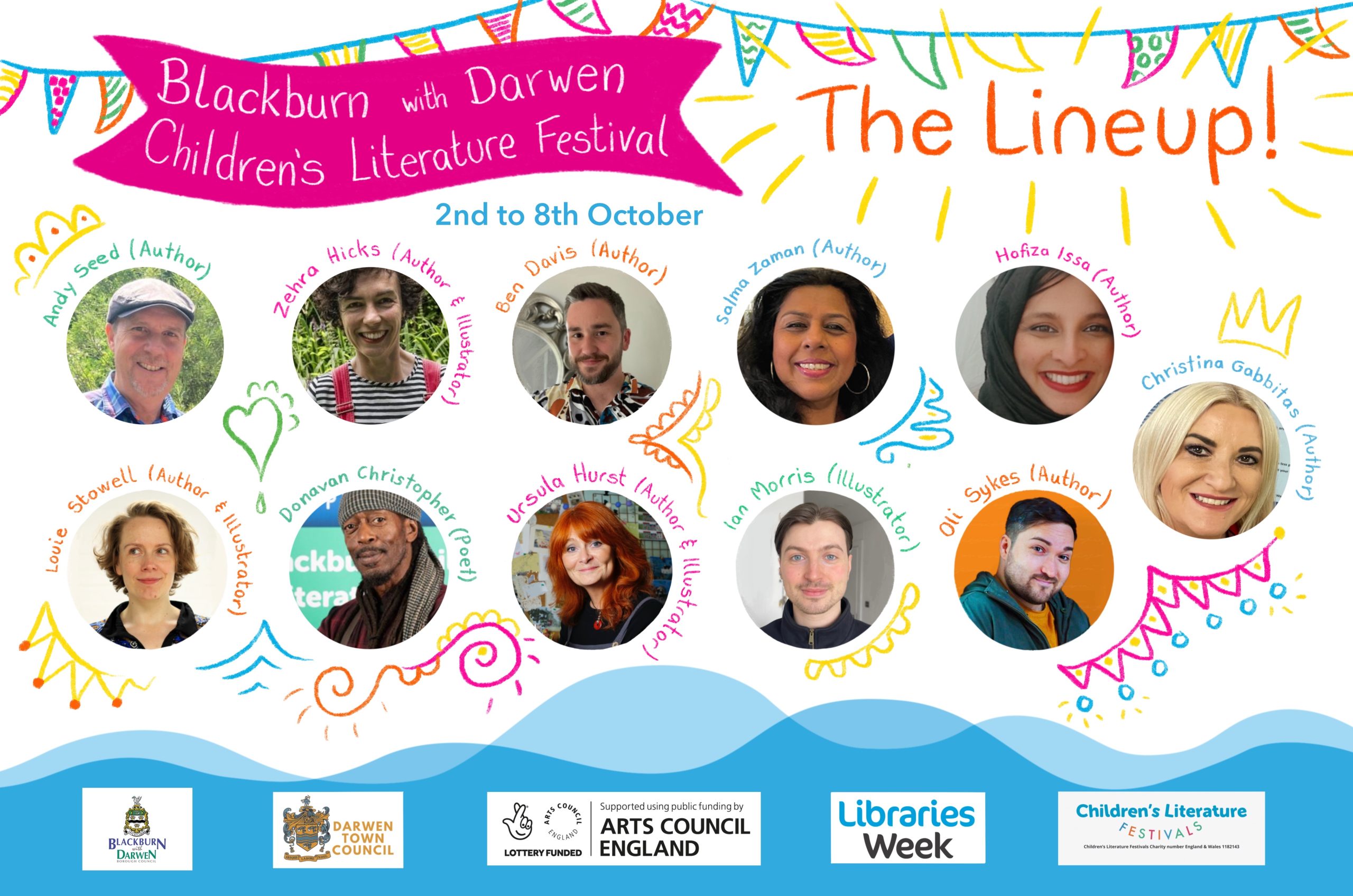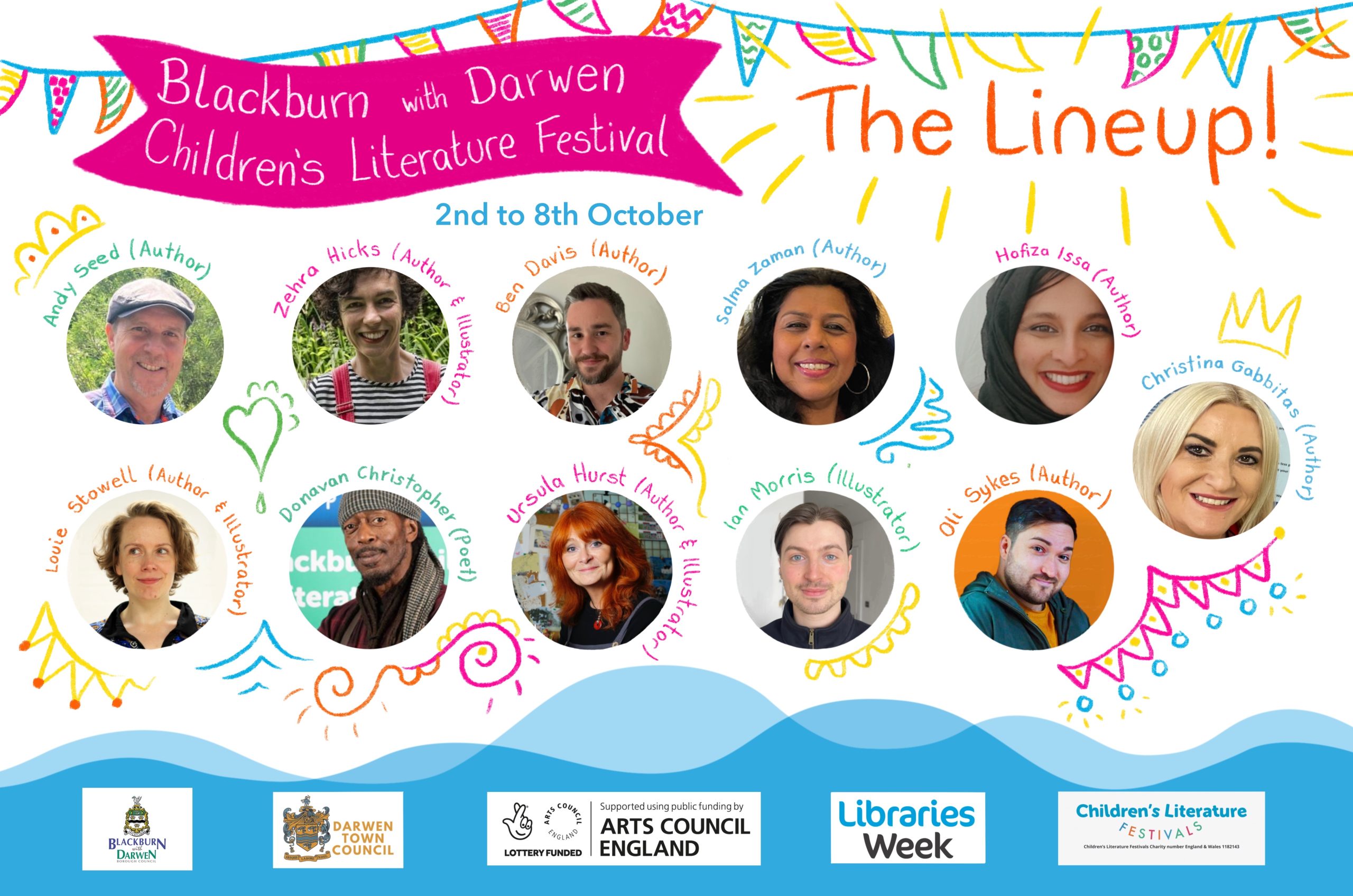 October – Libraries Week
Schools Fest at Darwen Library 4th 
Blackburn Library 6th & 7th 
Local Primary Schools in Blackburn with Darwen are being invited to join into read aloud interactive sessions by our authors and illustrators
Local schools in Blackburn and Darwen will be attending read aloud interactive sessions live from Darwen Library and Blackburn Central Library. More information about the authors involved can be found further down the page.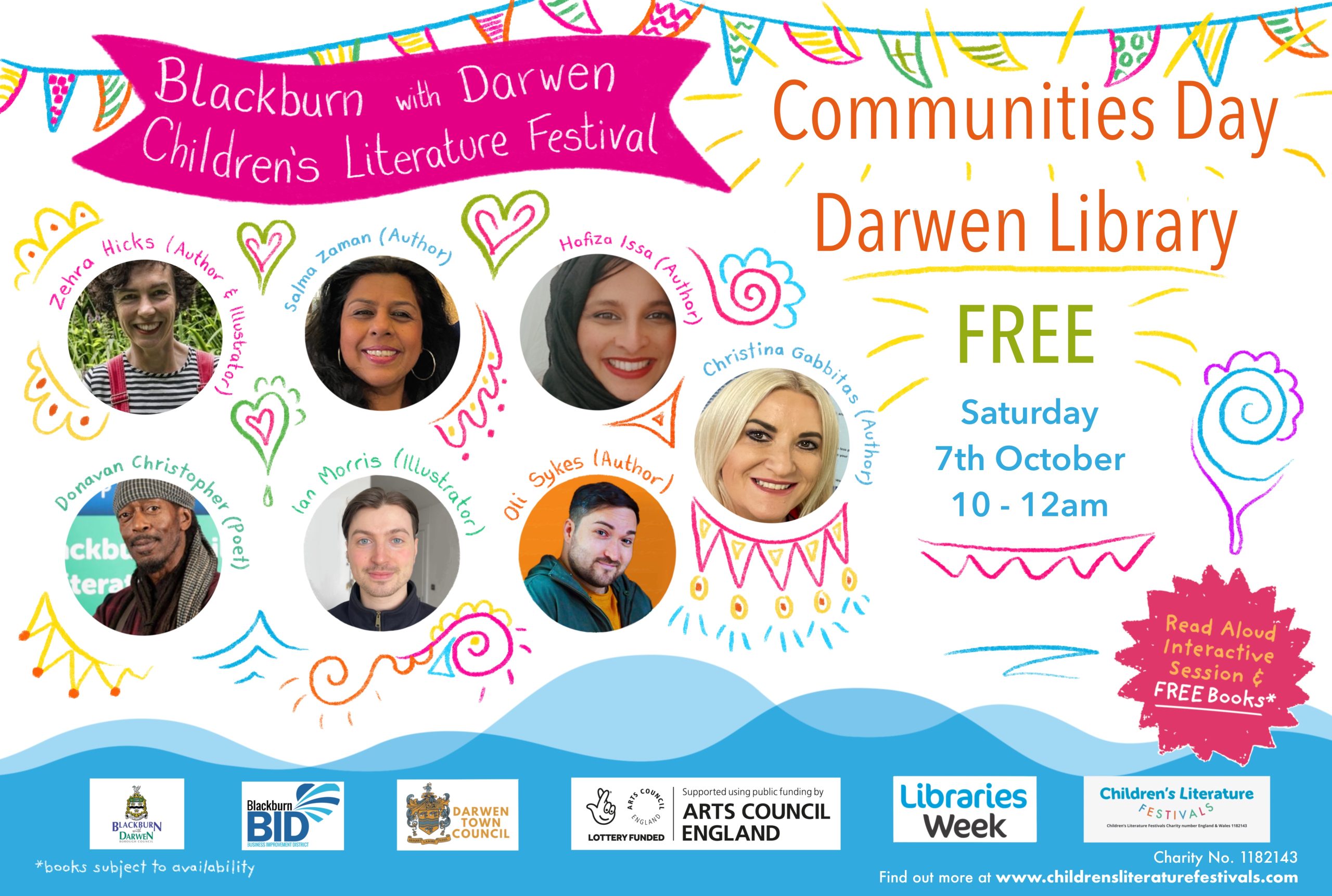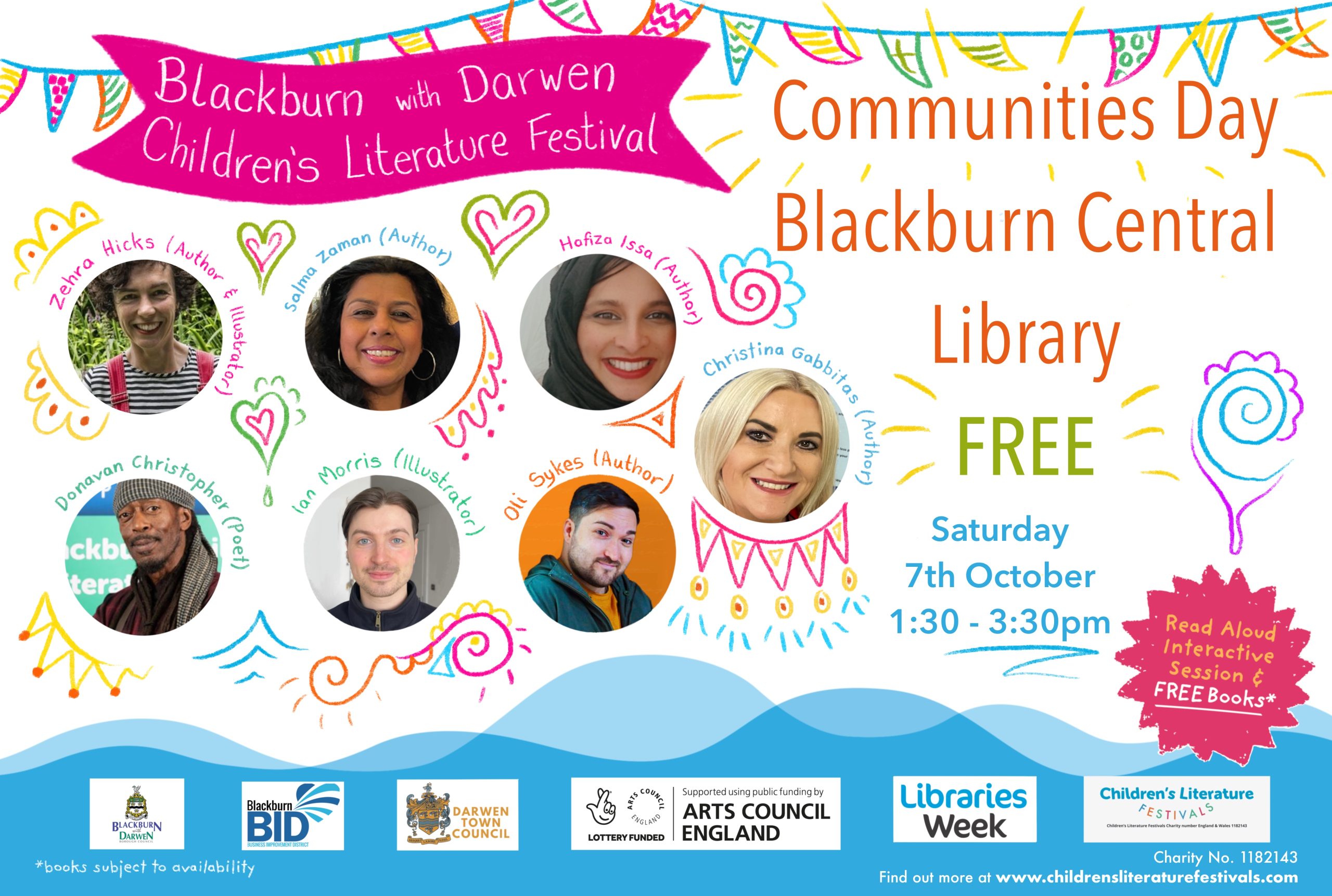 Families and Communities Days
Darwen Library 10.00-12.00pm
Blackburn Central Library 1.30-3.30pm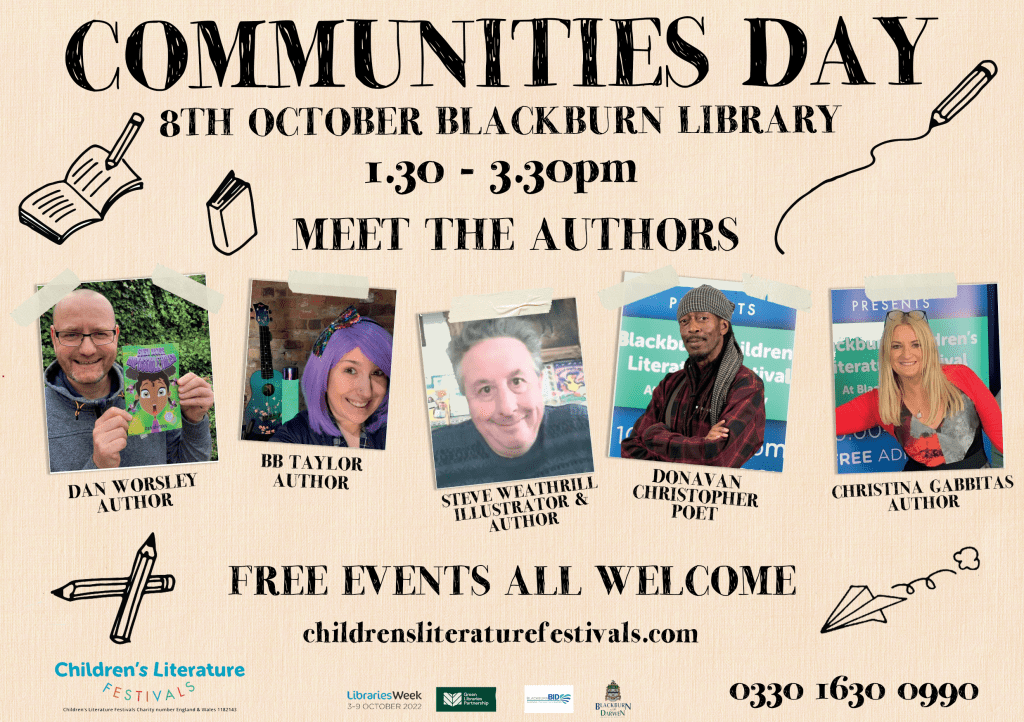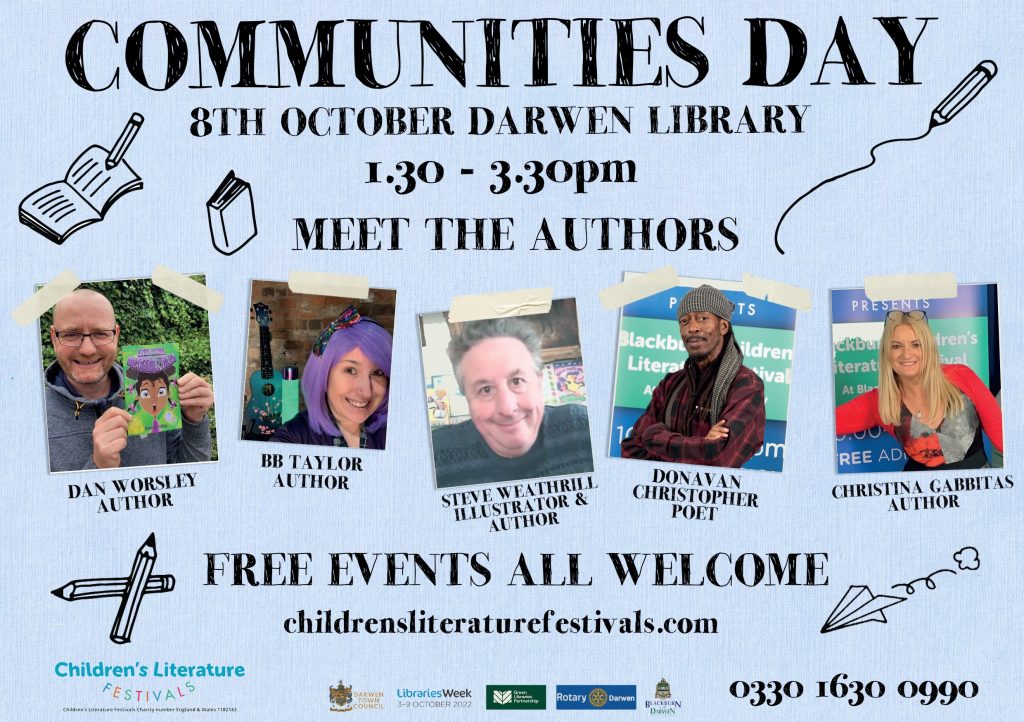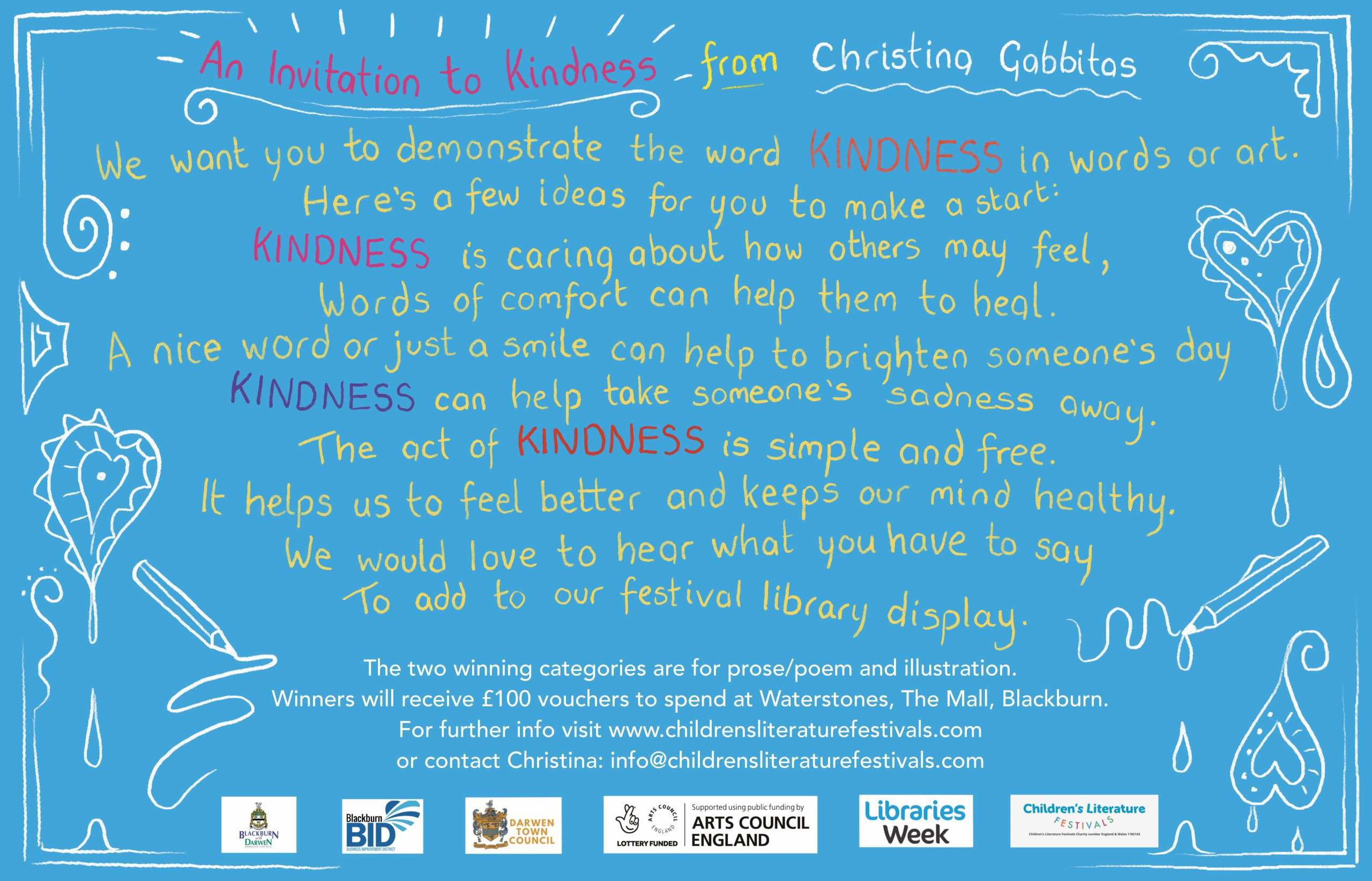 Literacy For All 
Christina Gabbitas Founder of Children's Literature Festivals.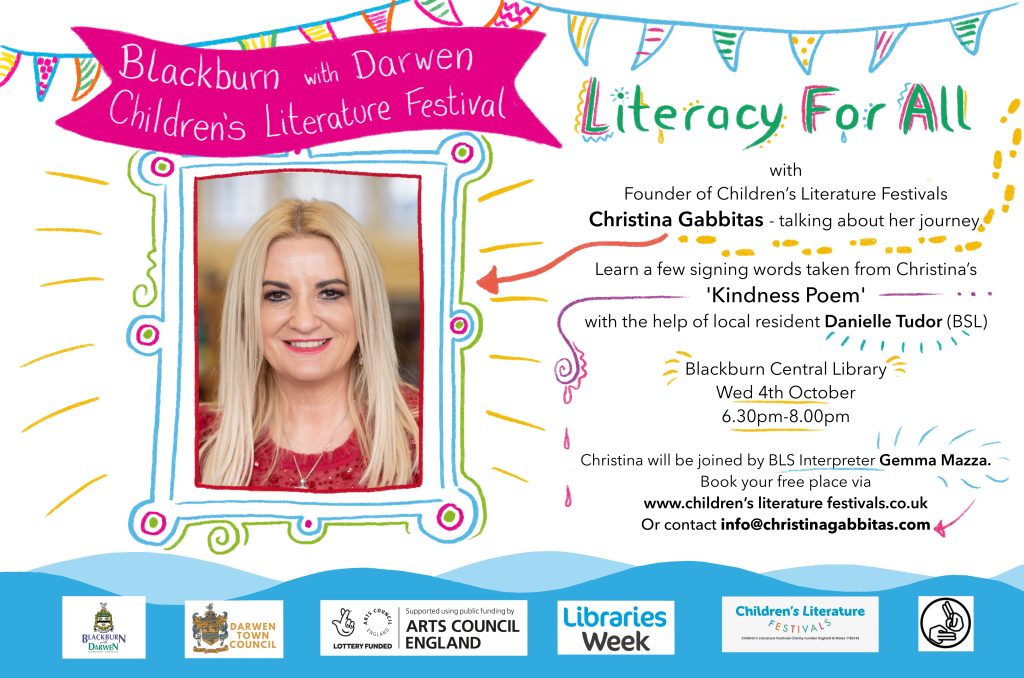 Literacy For All with Author & Founder Christina Gabbitas
Christina will be talking about her journey from being a quiet and shy child to successful author and founder of founder of Children's Literature Festivals
Born on Blackburn Fires Station, Sumner St,  Lancashire where she spent the first twenty two years of her life, before moving to various parts of Yorkshire, where she now lives. (passports for both)
Christina is founder and trustee of Children's Literature Festivals charity, her patrons and ambassadors include musician Michael Bradley of The Undertones and Actress Jenny Agutter OBE and Dr Stephen Fear.
She has always had a love of music and used to help the headmaster of St Lukes Primary School Mr Tarbuck to tune the piano. She spent some of her teenage years playing saxophone and percussion with a band and supported a popular indie band at that time called The Chameleons. They played around venues in Lancashire.
Christina will be joined by Danielle Tudor (BSL) who will be teaching the audience how to sign words from Christina's Kindness poem.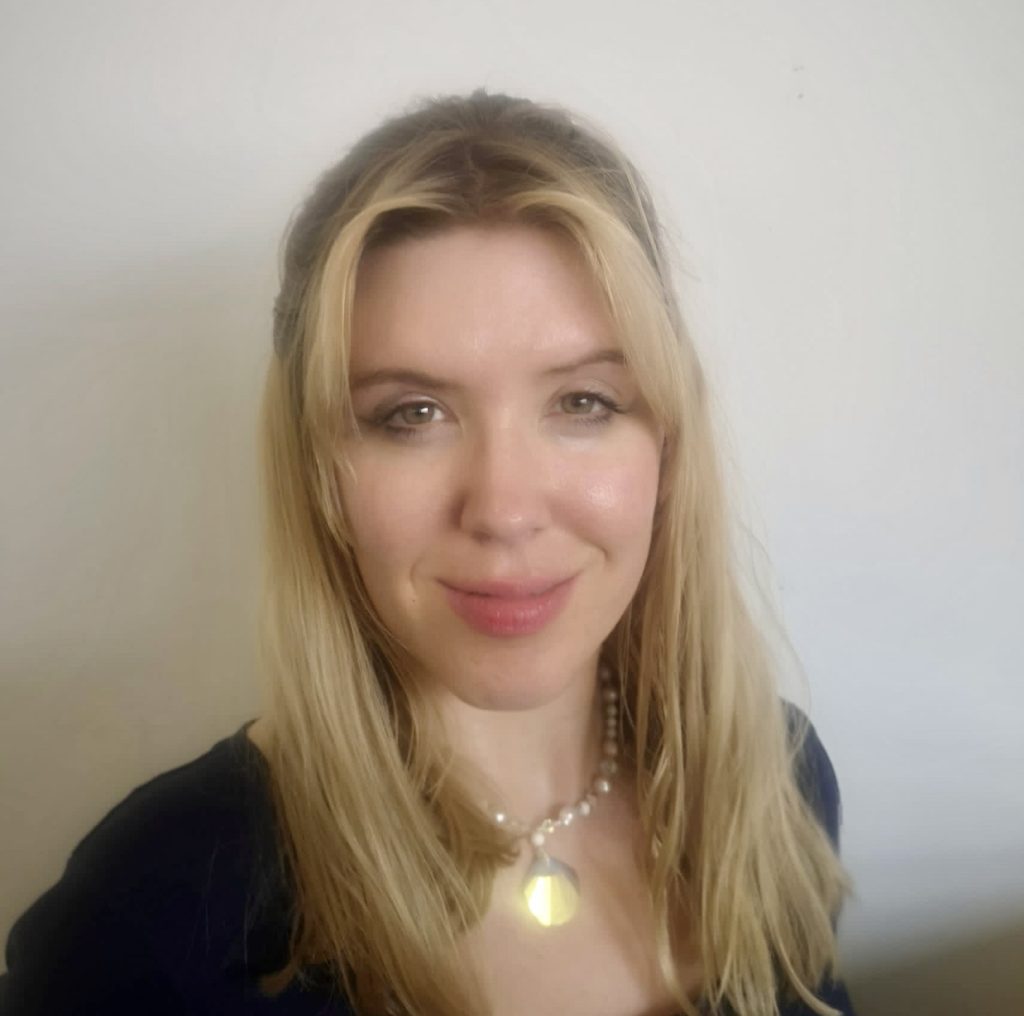 Meet the authors involved